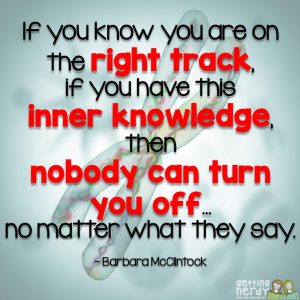 Schoooool's out for SUMMER! Well, maybe – if you don't teach in a year round school. Either way, scientists were still discovering things and getting born in the summer months of June and July, so we're still going to celebrate their lives and amazing inventions. Here's to being a trailblazer in the blazing hot sun… 🙂
Birthdays
June 1, 1957: Jeff Hawkins, American engineer and neuroscientist, invented the Palm Pilot and Treo
June 3, 1761: Henry Shrapnel, inventor, created anti-personnel projectiles known as "shrapnel"
June 6, 1886: Paul Dudley White, American physician and heart specialist, father of preventive cardiology
June 7, 1843: Susan Elizabeth Blow, American educator, invented kindergarten
June 11, 1910: Jacques-Yves Cousteau, French naval officer, oceanographer and marine biologist, co-invented the aqualung which made SCUBA diving possible
June 11, 1860: Mary Jane Rathbun, American marine zoologist, known for establishing the basic taxonomic information on the subphylum Crustacea
June 13, 1926: Jérôme-Jean-Louis-Marie Lejeune, French geneticist, made the first positive identification linking a human disorder to a chromosomal aberration. The anomaly he pinpointed was trisomy 21 which causes Down syndrome
June 16, 1902: Barbara McClintock, American scientist and cytogeneticist, was awarded the Nobel Prize in Physiology or Medicine in 1983 for her contributions to the discovery of "crossing over" in chromosomes of corn plants
June 17, 1870: George Cormack, American health clinician, co-inventor of Wheaties cereal
June 23, 1750: Dieudonné Dolomieu, French geologist and mineralogist, after whom the mineral dolomite was named
Events & Inventions
June 4, 1963: Six-year-old Robert Patch becomes the youngest person to be awarded a U.S. Patent
for a toy truck that could be taken apart and reassembled a variety of ways
June 4, 1896: Henry Ford made a successful test run with his "horseless carriage" in Detroit, Michigan.
June 6, 1933: The first drive-in movie theater opened in New Jersey
June 10, 1952: The polyester film MYLAR was trademark registered
June 17, 1928: Amelia Earhart is the first woman to fly across the Atlantic Ocean, from Newfoundland to Wales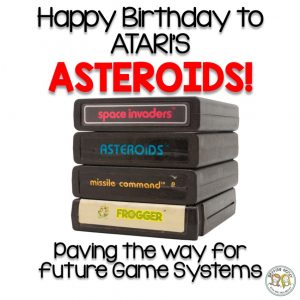 June 17, 1980: Atari's Asteroids and Lunar Lander were the first two video games to be copyrighted
June 18, 1983: Dr. Sally Ride became the first American woman in space, spending six days on mission aboard the space shuttle Challenger
June 23, 1869: First commercially successful typewriter is patented by American printer Christopher Latham Sholes, who also inverted the QWERTY keyboard
June 29, 1915: Juicy Fruit chewing gum was trademarked
✕
Inspire Students. Love Teaching.
We have everything you need to successfully teach life science and biology. Join over 85,000 teachers that are seeing results with our lessons. Subscribe to our newsletter to get a coupon for $5 off your first order!

Want some extra amazingness? Use the coupon NEWNERD to get 15% off your first purchase of a Nerdy resource from our website! We love our Nerdy teachers!