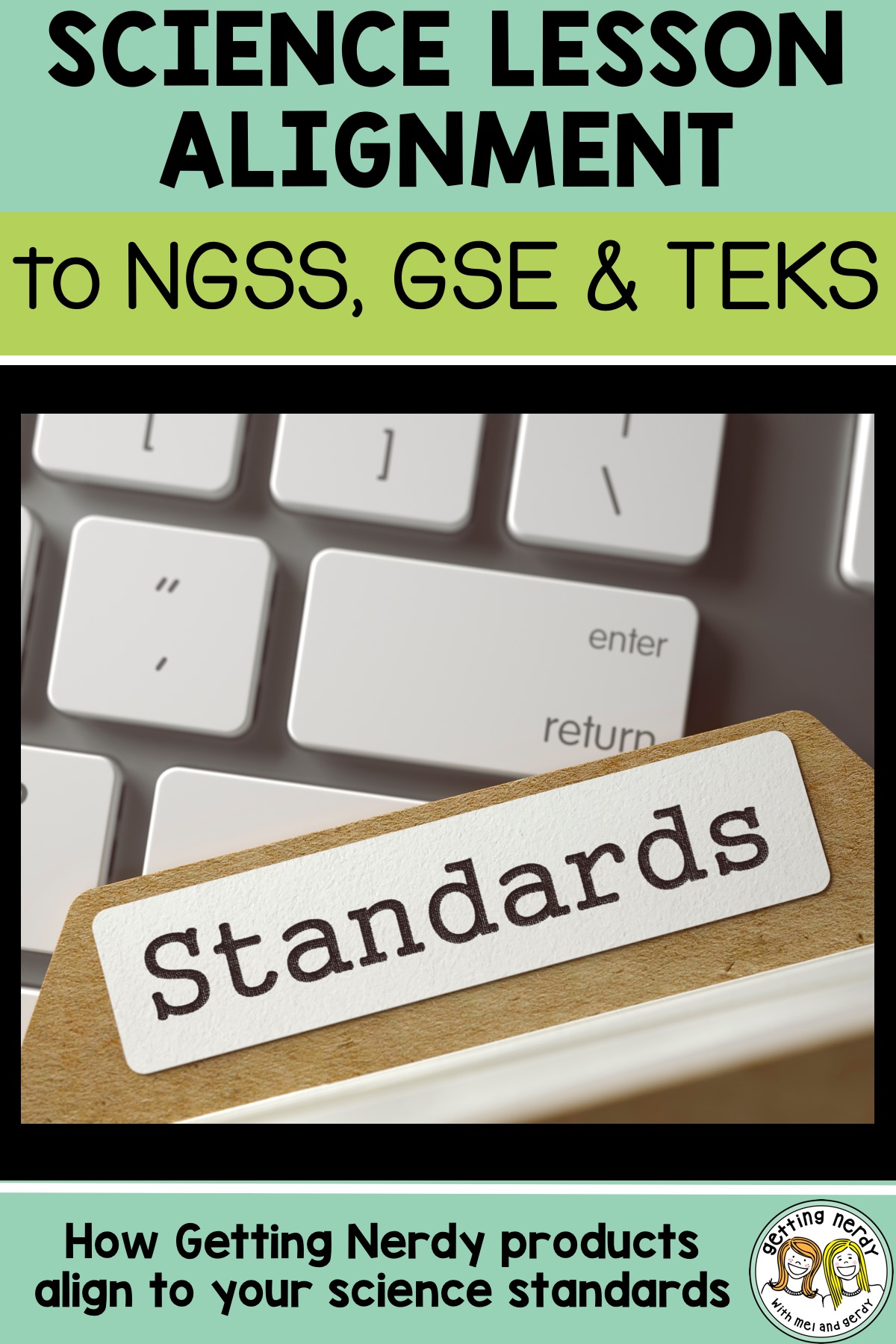 Doesn't it feel like your state standards are ever-changing? Just when you think you've mastered your teaching style and have come up with a perfect method for delivering life science content to your knowledge-hungry students, something happens – sequences get adjusted, "scripts" get written, and standards get revamped. What's an already over-worked life science teacher to do? Well, you guys kept asking for it, so we're gonna deliver it. Behold… Getting Nerdy's Life Science Standards Alignment Matrix. While we can't align our lessons to every set of state standards out there, we get the most questions about these three: the Next Generation Science Standards (NGSS), the new Georgia Standards of Excellence (GSE)(starting 2017-2018 in our home state of Georgia!) and the Texas Essential Knowledge Skills (TEKS). In the embedded Excel document below, we have provided the name of each science product along with the skills and standard(s) that we feel are best aligned with the lessons contained within. Hopefully you'll find our alignments useful, even if you don't use the full arsenal of Getting Nerdy Science products.
Lessons are organized with our entire life science curriculum bundles listed first, followed by each unit heading and the supporting lessons alphabetically listed below each unit (you can access all of the units by scrolling through the document using the scrollbar on the right-hand side of the sheet). Please keep in mind that this is OUR interpretation of the standards and how we feel our products MEET or SUPPORT those standards. We strongly encourage you to review the product preview and description in our store – Getting Nerdy Science – or reach out to us via email at gettingnerdyscience@gmail.com before purchasing to be sure that the product meets the criteria you need for the standards you teach in your classroom. Thanks!
✕
Inspire Students. Love Teaching.
We have everything you need to successfully teach life science and biology. Join over 85,000 teachers that are seeing results with our lessons. Subscribe to our newsletter to get a coupon for $5 off your first order!

Want some extra amazingness? Use the coupon NEWNERD to get 15% off your first purchase of a Nerdy resource from our website! We love our Nerdy teachers!