Get Everything Nerdy, all in one place!
Join our membership for access to 100's of trusted resources, whenever you need them, wherever you need them. Reduce your workload and your lesson prep-time with fun, teacher-approved materials that have proven time and time again to increase student learning, engagement, and overall achievement.
We have Monthly and Annual Memberships available for single teacher licenses. Want to Get Nerdy with your whole school? We offer discounts for Multiple Teacher, School and District Memberships – Purchase Orders Accepted! Click here for a quote!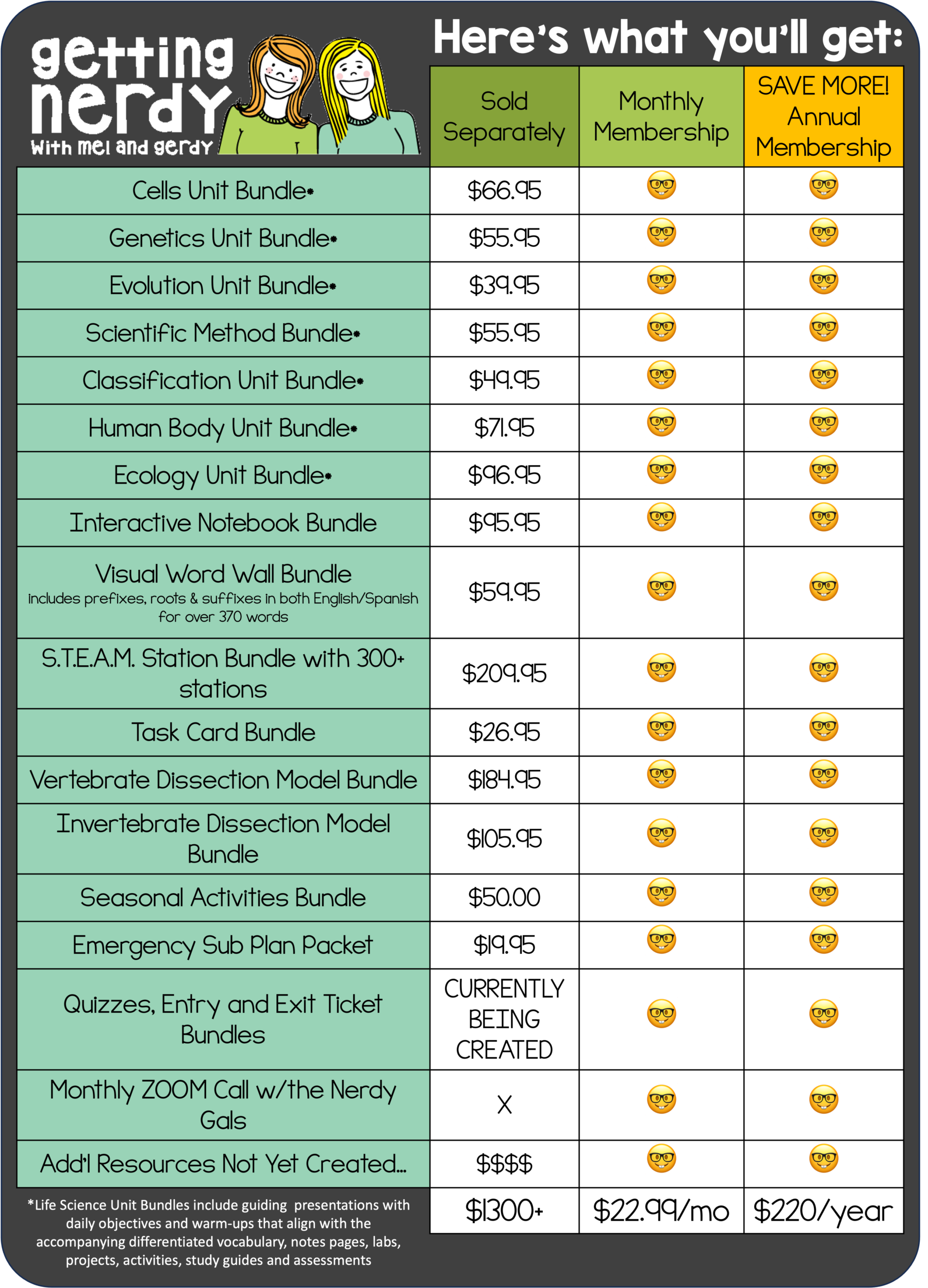 Not sure if Getting Nerdy is Right for You?
Click the image below to check out our freebies and get a sampling of what is included for our Membership Subscribers…
Read all about what our teachers have to say about their Getting Nerdy Lessons!
Ten of thousands of teachers all around the world are Getting Nerdy. Inspire a love of science in every one of your students. Be the teacher they'll never forget…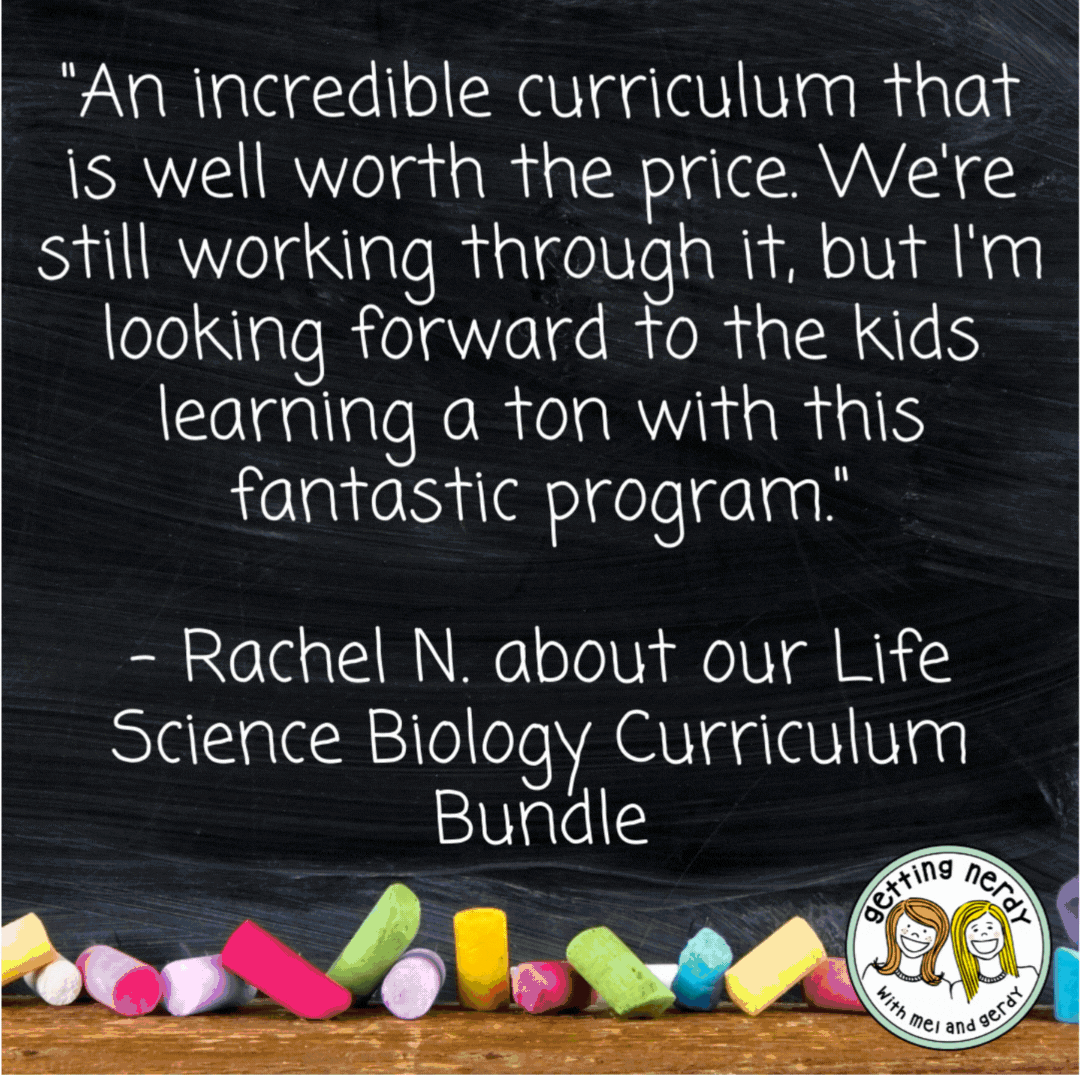 Got Questions? We've got Answers!
Head Here for Our Most Frequently Asked Questions!
✕
Inspire Students. Love Teaching.
We have everything you need to successfully teach life science and biology. Join over 85,000 teachers that are seeing results with our lessons. Subscribe to our newsletter to get a coupon for $5 off your first order!

Want some extra amazingness? Use the coupon NEWNERD to get 15% off your first purchase of a Nerdy resource from our website! We love our Nerdy teachers!